3 Essentials of a Successful
Go-to-Market Strategy
By Tom Heaton, President, TrueCore Advisors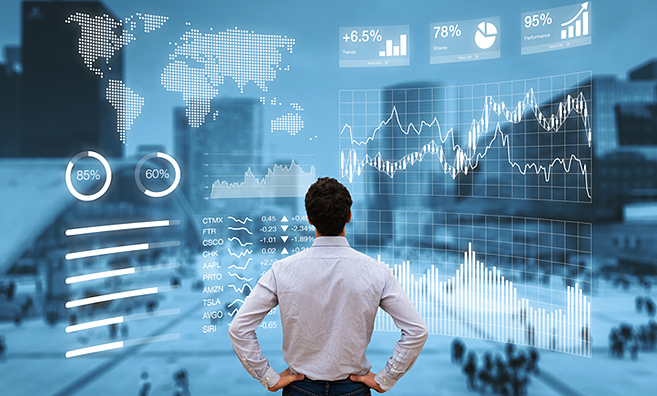 How you communicate with clients, anticipate their needs, share insights of value, and keep enlightening them along the way — these elements require go-to-market execution just as much as introducing a new digital banking solution.
While the scope of a successful go-to-market execution strategy will vary, the following three essentials are critical:
Client Focus – Which clients and prospects, industries and regions are you targeting, and why?
Value – Do your products demonstrate measurable and direct value to meet clients' critical needs?
Competition – Are your products, people and value proposition best in class?
Client Focus
The successful go-to-market strategy requires constant monitoring of the changing needs and market demands of your corporate clients and their trading partners. This includes reviewing your target client size, wallet share, industry, geography and product mix, and assessing your competitive advantages and gaps.
You want to wrap this insight into your communication and targeting campaigns while, for instance, tailoring your digital loan document submission and approval process to meet the different needs of each borrower size or product type. The process and needs of a fleet auto-lending borrower are very different from those of a title insurance company's real estate closing team, which needs to process, approve, fund and pay down a commercial or residential loan in minutes, not days.
Value
Do your products deliver value as your clients define it? Does your sales team help clients identify how best to harness and attain value from cost savings, by optimizing the use of capital, or in driving new business growth? Uncovering meaningful benefits for a client is accomplished by identifying the unique drivers of value specific to each client, while presenting your solutions in the context of a quantitative return on investment. (See accompanying article: "Digital Interactive ROI sales tool that compels decision makers to buy.")
Competition
Have you recently done an in-depth assessment of your top competitors, particularly the new and non-traditional ones? Many companies are missing out on unique insights into their competition. Such insights can affirm your strategy or identify gaps to close or advantages you can exploit.
Perhaps your competitors are more effectively positioning value in ways you have not considered. As a solution deployment expert, you need to assess whether competitors are more effective in building new products, tapping new technologies, accessing new channels, or perhaps offering better insight because of their knowledge of the customer and the customer's industry and target markets.
What Will Success Look Like?
Success is manifested best through increased spend and multiproduct adoption by new and existing clients. It is further reflected by expanded share of market, mind and wallet. Successful go-to-market programs include:
Continuous assessment
Knowledge of clients, markets and competition
A focus on guiding clients to uncover the drivers of value
Delivering products and services with meaningful solutions
Engaging your clients at every stage along the way, always communicating and soliciting feedback
Everyone hopes clients and prospects come to the table ready to buy and with a clear understanding of value. Unfortunately, recent studies have determined that more than 40% of lost sales are the result of a "no decision." Said differently, most clients simply do not recognize, understand or share your view of the value proposition.
Why? Often this is because your bank's sales professionals and consultants have not adequately identified, quantified and confirmed the drivers of value with these lost-sale customers.
Consider again the digital banking analogy — transformational value derived from new digital or mobile solutions can be mind-blowingly awesome when the experience marvels and delights customers. Without a doubt, your go-to-market strategy must constantly adapt for customers to have such an experience. Without it, new business, relationship retention and increased share of mind and wallet are unlikely.
Best-in-class companies have go-to-market programs that help clients to identify, quantify, prioritize and harness unrealized value. The most successful banks do so by rolling down the windows, taking in fresh air and harnessing a few new ideas from industry experts outside the bank.
What does your go-to-market test track look like? Is it time to recalibrate?